Does Your Website Need a Facelift?
It is not unusual for a website to outgrow itself and become less effective over time. When you find that your website is no longer user-friendly, has an outdated design, is difficult to update or is just not effective in communicating with target audiences, it is time for a website makeover.

Website makeover projects often involve a complete redesign, development of a content management system (CMS), custom web applications, search engine optimization (SEO) or all of the above. Each website makeover project is customized based upon your organization's unique needs so that your new website will not only show immediate improvement, but also provide a solid foundation for future growth.

A website makeover can lead to a number of positive outcomes, including:
Improved Design & Brand Identity
Improved Information Architecture and Usability
Increased Visitor Conversions (e.g. Inquiries, Sales, Donations, Registrations, etc.)
Enhanced Content Management Capabilities
New Features or Functionality
Mobile Compatibility across a range of devices
Improved Search Engine Performance and Online Visibility
Integration of Social Media and Other Outreach Tools
Website Makeover Examples...
Below are some web makeover samples—do you see a difference?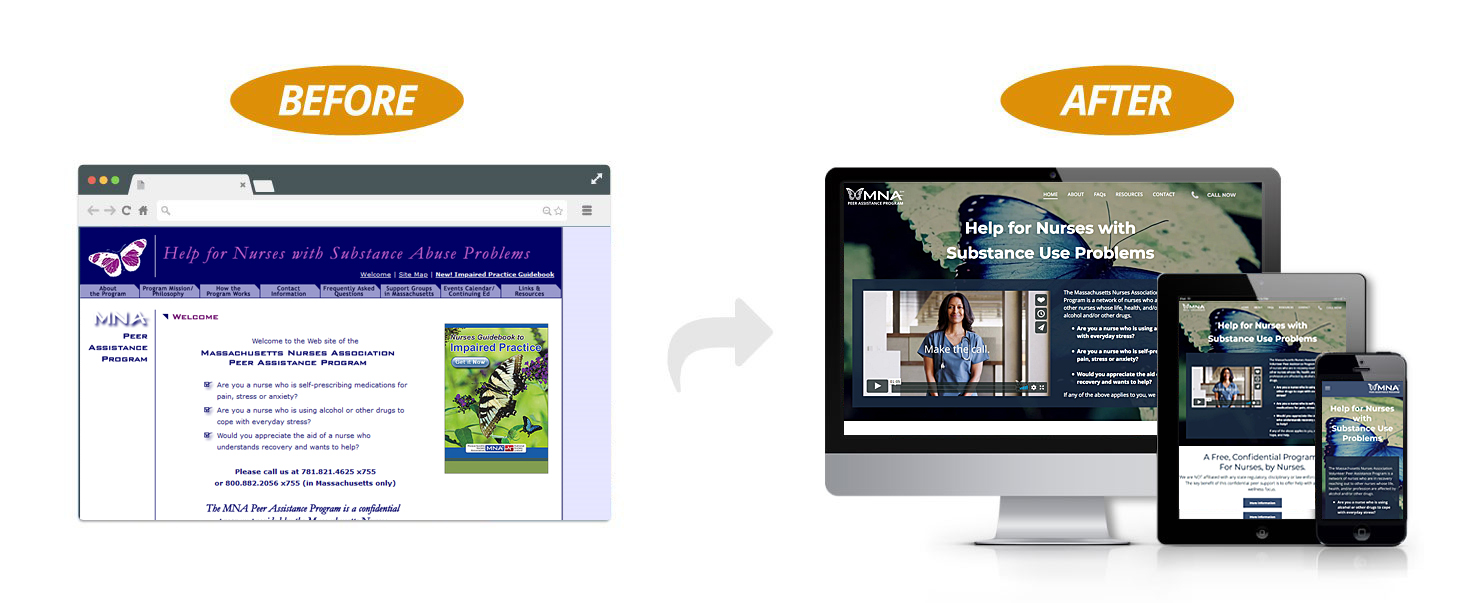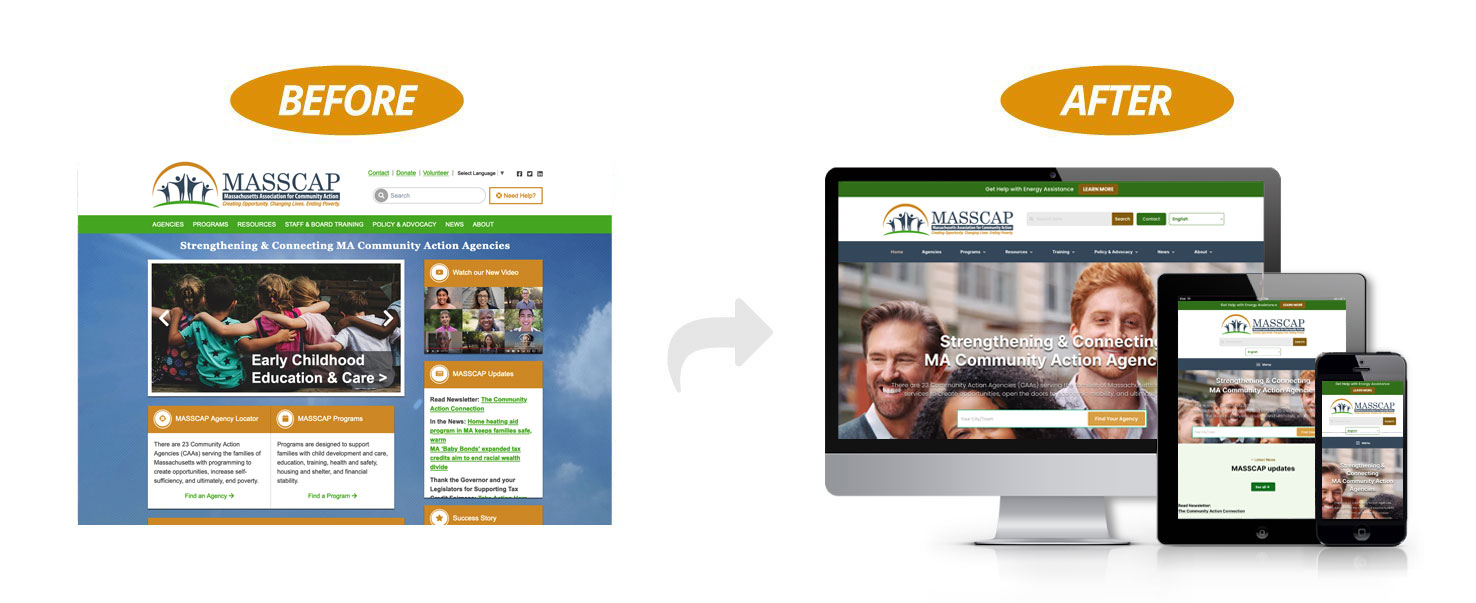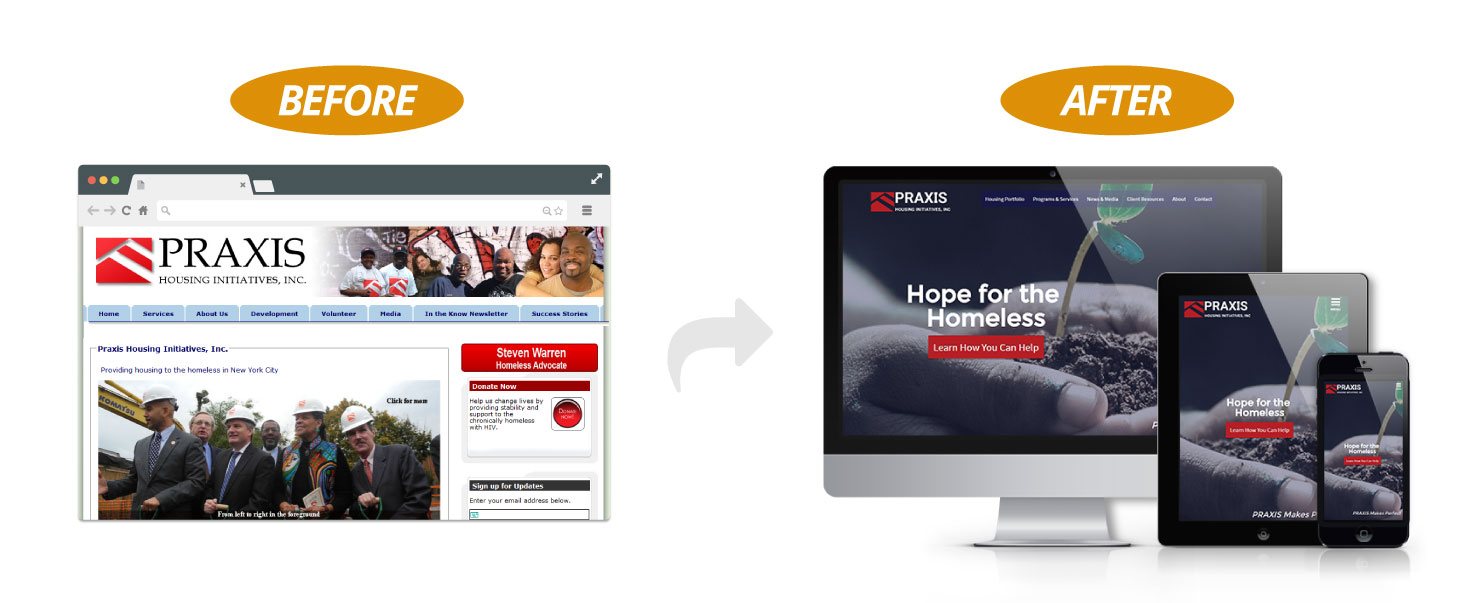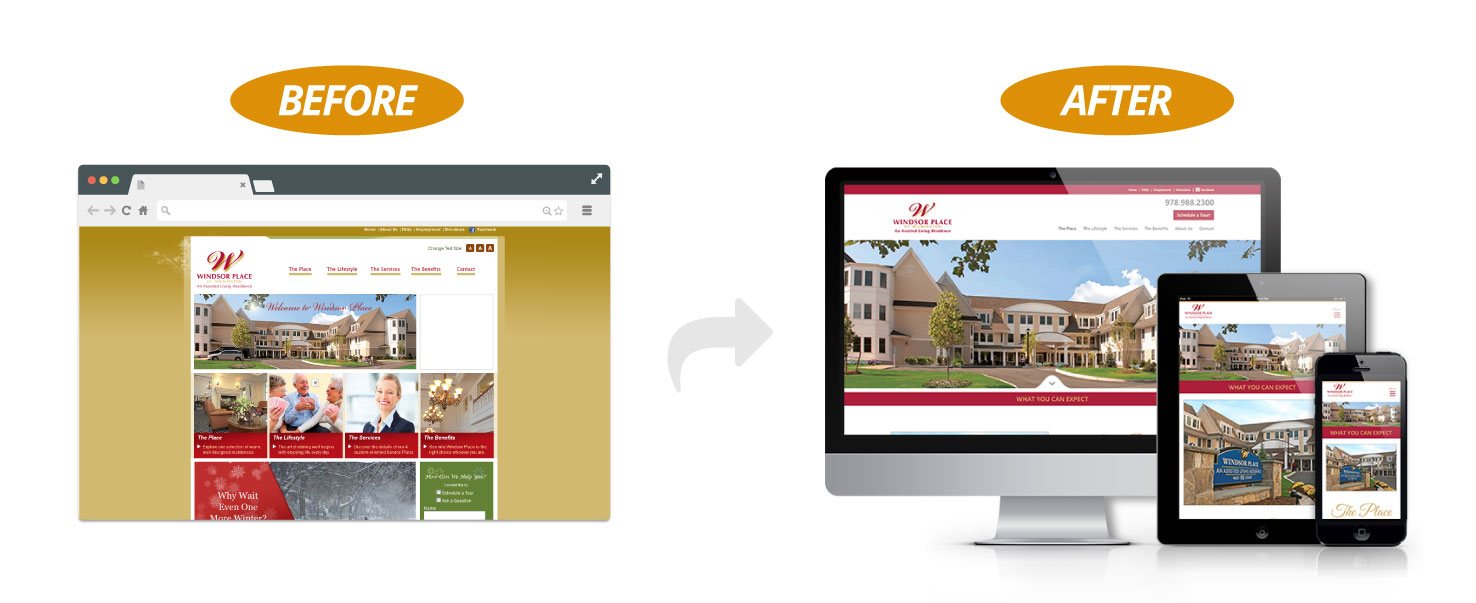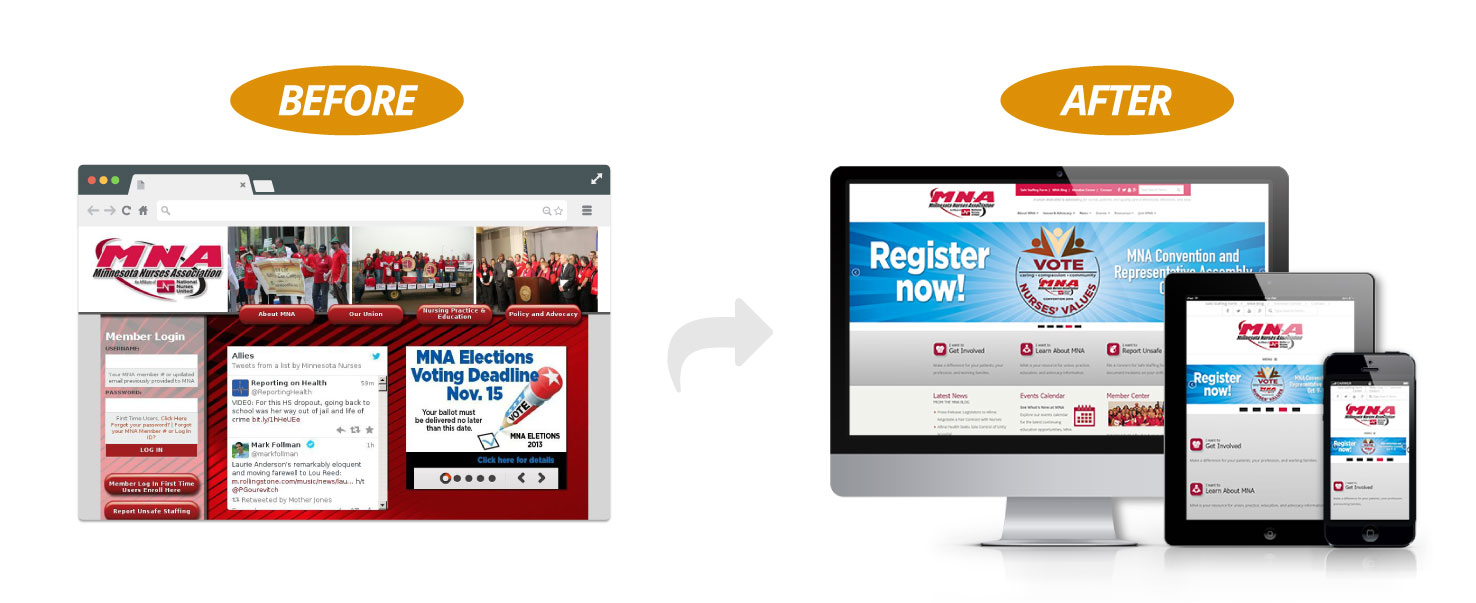 Considering a Makeover for Your Website?
Whatever your goals, our website makeovers aim to help you transform your website into an effective tool that your organization can be proud of.
Please complete the form below, or Contact us to for a free consultation and we'll be happy to provide options for for making-over your website.

To learn more, simply complete the form below and we'll be happy to follow-up with additional information, including:
Needs Assessment
Cost Estimates
Questions & Answers