Fuel Assistance (LIHEAP) Marketing
Outreach Campaign

About Our Client
Self Help, Inc. is a nonprofit Community Action Agency (CAA) created to help low-income families and individuals stabilize and secure their lives through education, strategic assistance, and building on opportunities in their communities.
Project Overview
Self Help wanted to conduct a community outreach campaign that would help to raise awareness about the Low Income Home Energy Assistance Program (LIHEAP) within the Massachusetts communities they serve. This critical federal program helps to assist millions of households with the challenges of fuel and heating costs each year.
Our Solution
HSS developed a multifaceted campaign that would help explain the LIHEAP fuel assistance program, and elevate the program's visibility across media channels, including web, search, email, social, cable television, and on-demand digital/streaming. All materials utilized a consistent creative treatment and messaging themes for a unified brand identity across media.
Video Production
HSS produced video spots in a simple "explainer" whiteboard format, making it easy to visually communicate key aspects of the LIHEAP program across media channels - from web, to social, cable television, and digital on-demand/streaming services.
Search Advertising
Using the client's Google Grant account, HSS created search ads to reach users in the community who are searching for fuel assistance information.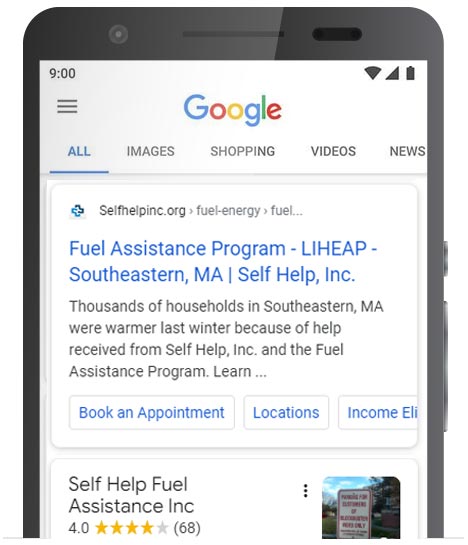 Email Marketing
Custom emails were produced and sent to Self Help's internal lists in order to cross-promote the fuel assistance program to recipients of other programs and services who may qualify.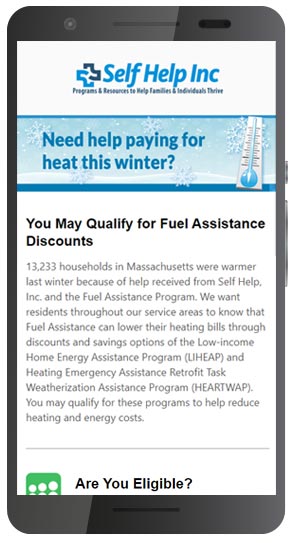 Transit & Outdoor Ads
Transit ads are a great way to reach members in the community who rely on public transportation. HSS worked with our media partners to place ads promoting the fuel assistance program on the interior and exterior of buses within the target service areas, as well as billboard ads to reach commuters along heavily trafficked routes.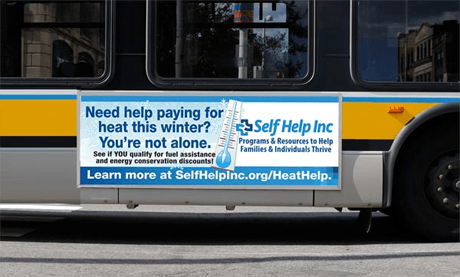 Print Materials
HSS produced program brochures, posters, and flyers that could be shared and distributed across on-site locations, as well as public venues and direct mail.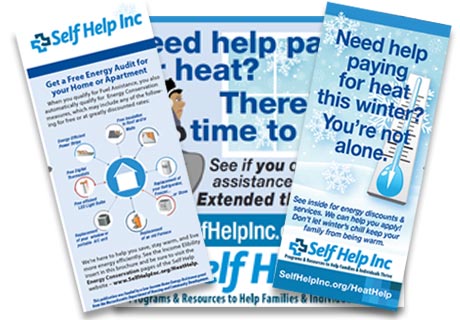 Cable TV & Digital Streaming Ads
HSS worked with our media partners to develop a media schedule that would reach households within the target geographic zones, with channel selection based on demographic factors. Video ad spots were displayed on select cable television channels, as well as on-demand digital and streaming services across all devices (smartphone, tablet, computer), and partner web properties. The entire campaign was also cross-referenced with web traffic via Google Analytics for additional performance reporting.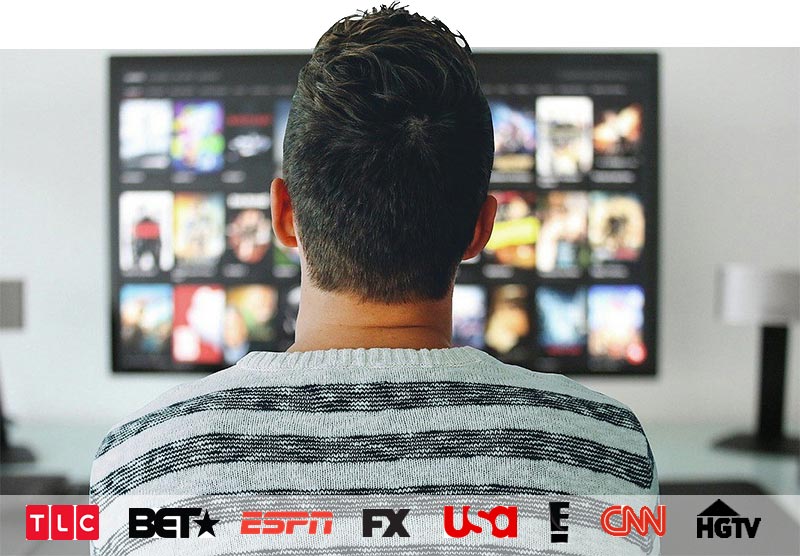 To learn more, simply complete the form below and we'll be happy to follow-up with additional information, including:
Needs Assessment
Cost Estimates
Questions & Answers